Other Topics
From LBSim
The Window menu contains additional tools with the objective to help the user to use the LBSim: "Geometry" and "Image Processing", described below.
Geometry
The geometry tool is a method for generating the PNG images necessary for the definition of the simulation geometry. It is very useful for 3D cases (which need a series of PNG images) and geometries defined by mathematical expressions. You should know JavaScript in order to use this tool. You can edit the template code adding the desired computation needed for generate the target geometry.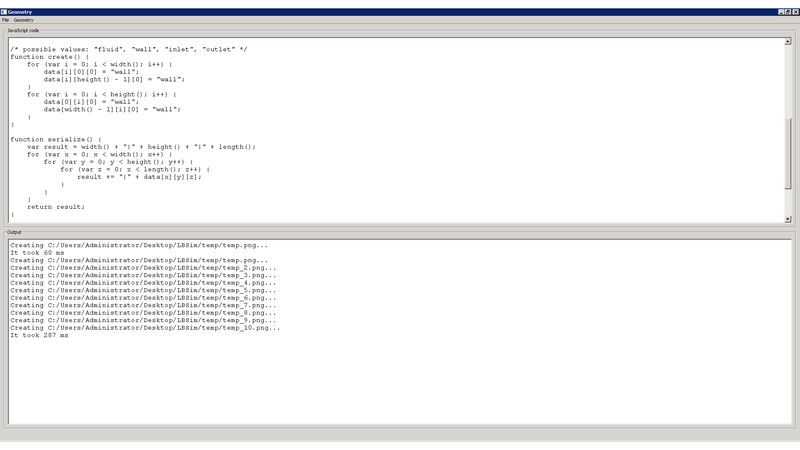 Below, a series of PNG images are presented showing an application of this tool. We created a script file which allow us to generate a series of channels following the specific pattern, modifying the underlying parameters.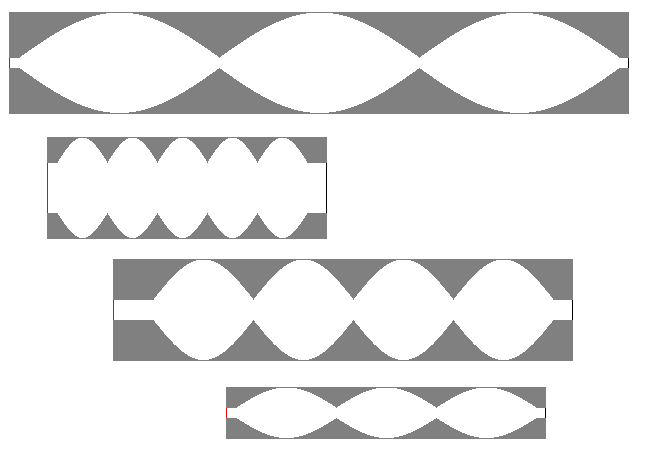 Image Processing
The "Image Processing" tool helps the user to create a PNG image from an existing image. Here, you can define mulitple pairs of colors and transform a PNG image into a file you can load in LBSim and simulate it. Below, it is presented a snapshot of the program. It is possible to observe a transformation of a soil photo into a geometry which can be loaded in the LBSim program.